Writing a book might have seemed hard, but it was the easy part. Building your platform and selling your book is a lot tougher and knowing where to begin even more so. The mission of the World of Ink Network is to share resources our partners Marsha Casper Cook and Virginia S Grenier have tested on their own books.
We want the publishers and authors we work with to reach their target market and most of the time they come naturally to us because readers are logging onto the computer daily to listen to our shows, read our blogs and/or follow us on social media. Because of this, the World of Ink Network has registered with sites who drive traffic to our various divisions on a monthly bases.
We understand working within a tight budget as Marsha and Virginia have worked with small publishers and authors who have small marketing budgets or none at all. The World of Ink Network has developed an affordable way for you to build your platform and get your book in front of our 2 million followers.
The World of Ink Network handles all of the aspects of building your writing platform and marketing from pre-release buzzes to making sure book lovers find your book long after it hits the bookshelves. If you are the author of a newly or previously published book, let us help you bring readers on an adventure in the World of Ink.
We take care of everything so you don't have to. We write press releases, set up virtual tours, contact book review sites and blogs, set up interviews, arrange guest blog posts and help build your social network on Facebook, Goodreads and Twitter. WE get you on radio shows and act as the go between so you can focus on your writing.
To see the array of services we offer, visit our SERVICES page.
Let us help you do what you do best...write and publish books.
~~~~~~~~~~~~~~~~~~~~~~~~~~~~~~~~~~~~~~~~~~~~~~~~~~~~~~~~~~~~~~~~~~
Marsha Casper Cook is one of the partners of the World of Ink Network. She is also an Agent, Award-winning Script Writer, Novelist, Writing Coach, Speaker, Media Release Specialist, BlogTalkRadio Personality and Founder of Michigan Avenue Media. Marsha is the author of more than 10 published books and featured-length screenplays and a literary agent with more than 15 years of experience.
Wanting to help writers reach their goals, Marsh founded the literary agency Marcus Bryan & Associates in 1996, and achieved signatory status from Writers Guild of America (WGA) within two years. In that capacity, she has represented more than 100 screenwriters and authors, and has also optioned books to movie production companies.
Marsha has spoken about her work and the craft of writing to a wide range of audiences including bookstores, schools, art museums and local cable networks, and will continue to speak to those interested in learning how to navigate the publishing and movie industry.
Follow Marsha at
Author Website http://www.marshacaspercook.com
Facebook https://www.facebook.com/marshacaspercook
Twitter https://twitter.com/mba3308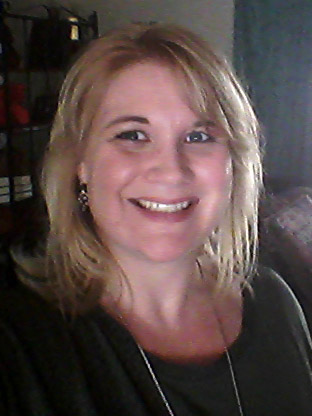 Virginia "VS" Grenier is one of the partners of the World of Ink Network. She is also a Silver Mom's Choice Honoree, Award-winning Author, Freelance Editor, Creative Writing Instructor at Dixie State University Community Education, Speaker, BlogTalkRadio Personality, Founder of SFC Publishing LLC and Director of the St. George Book Festival. She has been president of her local writing chapter, Heritage Writer's Guild, which is part of the League of Utah Writers (LUW) and is actively involved in literacy programs in Southern Utah.
Virginia loves writing books, article and short stories for children, teens and adults, and has over 50 published titles in various magazines, along with two picture books and an anthology. She has won awards for her articles and her picture book, BABYSITTING SUGARPAW.
Her background is in fashion and marketing where she has more than 12 years of experience. Virginia has taken what she learned working for various fashion companies and has applied it to her own book marketing efforts. She has been working in the book marketing and publishing industry for more than 10 years and doesn't plan to change fields. Virginia loves putting her creative muse and marketing skills to the test and the World of Ink is just the place to challenge her.
Virginia has been a guest presenter at writing conferences, book festivals, schools and writing workshops. She has also appeared on local television and on various local radio and podcast shows. She is always willing to share her expertise and guest blogs monthly on various writing blogs besides her own.
Follow Virginia at
Author website http://vsgrenier.com
Facebook http://www.facebok.com/vsgrenier
Twitter http://twitter.com/vsgrenier