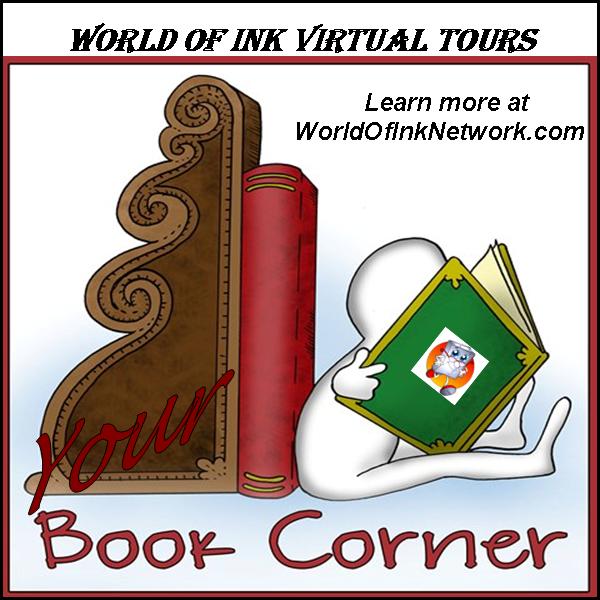 Become a World of Ink Virtual Tour Host
Guidelines for the World of Ink Tour Hosts:
We will send a call out around the 1st of each month for our World of Ink Virtual Author/Book Tours. We will put 'World of Ink Tour (month/date)' in the subject line so you know this is a new tour starting.
Each call out will contain information on all WOI guest for that months tour.
You will need to read through this information and decide if you are interested in hosting the author and/or illustrator.
You get to choose what type of blog post you will do as a WOI Host. Those choices are:
Author Spotlight (this is where you post about the author, their background and book(s) with a link to their tour page, which I provide)
Book Review
Guest Post (the touring author/illustrator writes an article under 600 words on any topic you choose to be posted)
Book Spotlight (this is great if the author/illustrator is touring more than one book)
Interview (I have a set of questions I can send or you can send me your own questions for the author/illustrator to answer)
Giveaway (this can be tied to any of the above choices or be a stand alone)
You can pick to host each WOI guest more than once during their tour. So if you would like to do more than one of the above, we would love it.
Once you have decided to host one or all WOI guests (if there are more than one), which titles (books) and the type of posts you would like to do, you will email us back with the following:
WOI guest name and book title(s)
Type of post (if you choose guest post, please make sure to give me the topic you want written about)
Date(s) WOI guest will be hosted on your site
We will confirm your request.
Also, if anyone signs up for a World of Ink Tour and says you referred them, we will send you a $25 to $50 referral check as a thank you (depending on which tour package is selected).
If you are interested in becoming a World of Ink Host please contact us through our form on the right hand side. VS Grenier will get in touch with you.